Each month award-winning interiors and prop stylist Tamsyn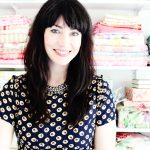 Morgans shares her styling ideas and inspiration. She runs interiors and lifestyle blog The Villa on Mount Pleasant (tamsynmorgans.com) and can often be found treasure hunting at flea markets and car-boot sales.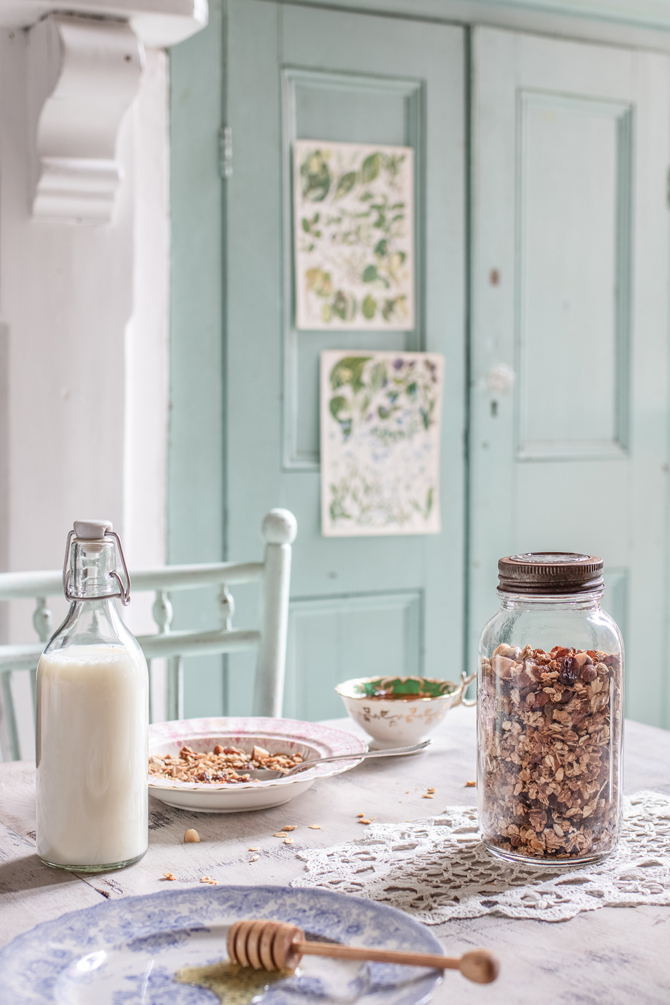 Rise & Shine
My family and I have just started making our own granola, which not only tastes delicious but also looks beautiful stored in vintage Kilner jars. Created simply by toasting oats, seeds and nuts mixed with coconut oil and honey, we then add dried fruit and let it cool completely, before storing in jars where it lasts a few weeks. Add a dollop of yogurt and a sprinkling of fresh fruit for a luxurious start to the day.
Sourcebook
Vintage Kilner jar: from the selection of vintage homeware at theoldhaberdashery.co.uk.
Glass bottle with stopper: from IKEA's Korken range of storage bottles and jars.
Old-fashioned doily: try charity shops or car-boot fairs – or ask your grandma if she has any stashed away in a bottom drawer.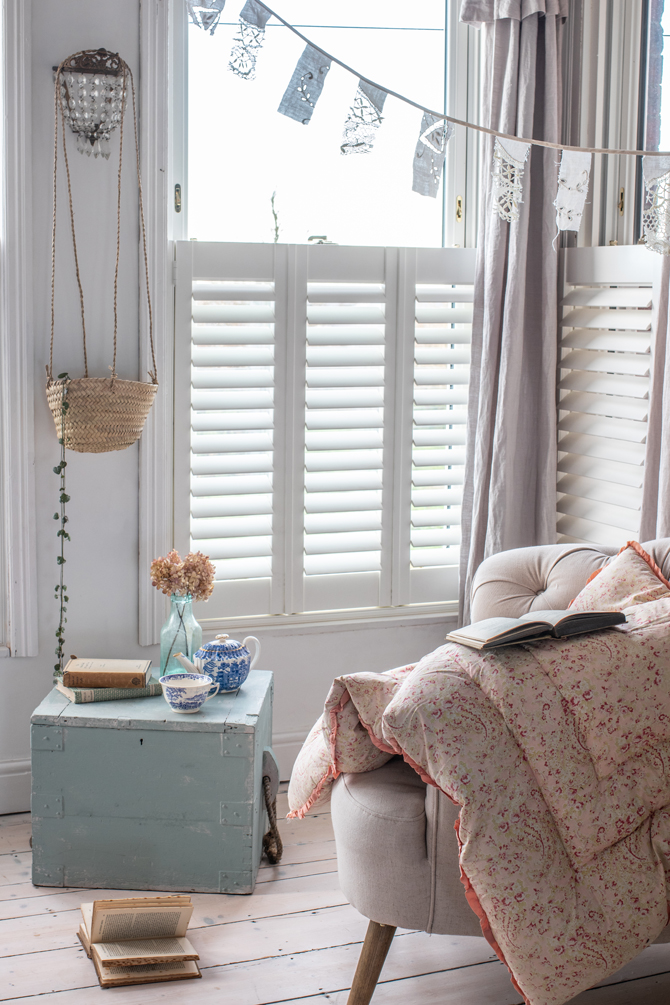 By the book
A space by a window is a lovely place to create a reading nook, somewhere to sit with a cup of tea and your favourite novel. Here an old wooden toolbox becomes a practical and beautiful table, and a vintage eiderdown adds a touch of cosy.
Sourcebook
Vintage toolbox: hunt at car-boot fairs or auctions for similar boxes; this one is painted with Annie Sloan's chalk paint in Duck Egg Blue.
Traditional eiderdown: this soft chintz quilt was found on eBay.
Bunting: I made this from scraps of vintage doilies and tablecloths.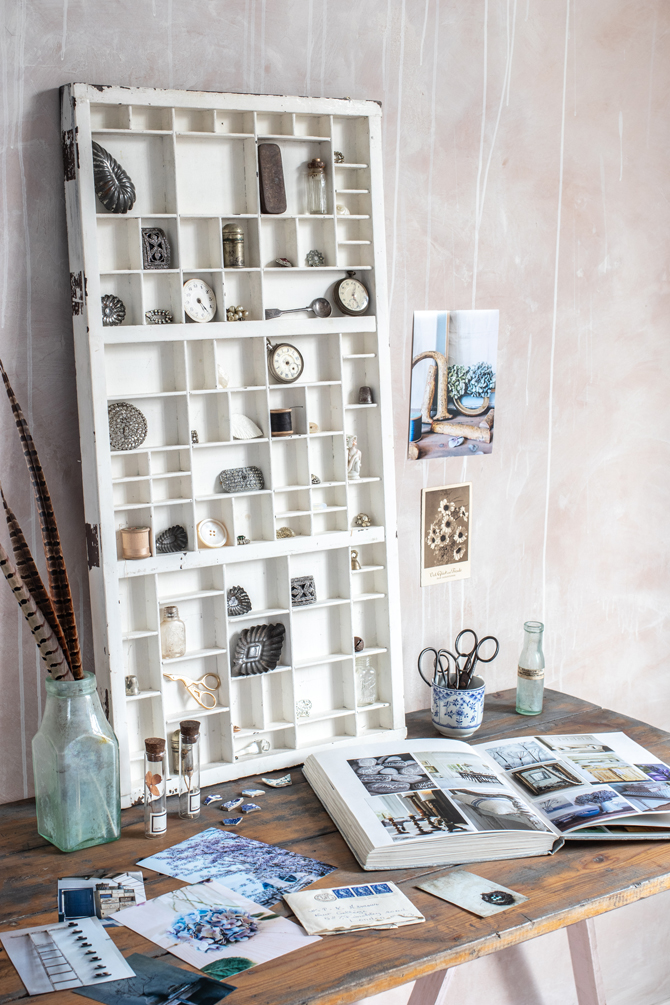 Take a letter
Make a desk area for journalling and hand-writing letters, using an old trestle table. Prop up an old printer's tray and use it to arrange your favourite collections. I've displayed tiny vintage bottles and old paste brooches in mine, but you could try foraged, natural treasures.
Sourcebook
Trestle table: look on eBay for second-hand bargains.
Printer's tray: find similar at permillion44.com.
Vintage bottles: you can still discover plenty of these at car-boot fairs.