In Issue 71 we speak to Vanessa Barragão about her passion for the sea and a love of textiles which led her to create beautiful coral-reef tapestries from waste wool.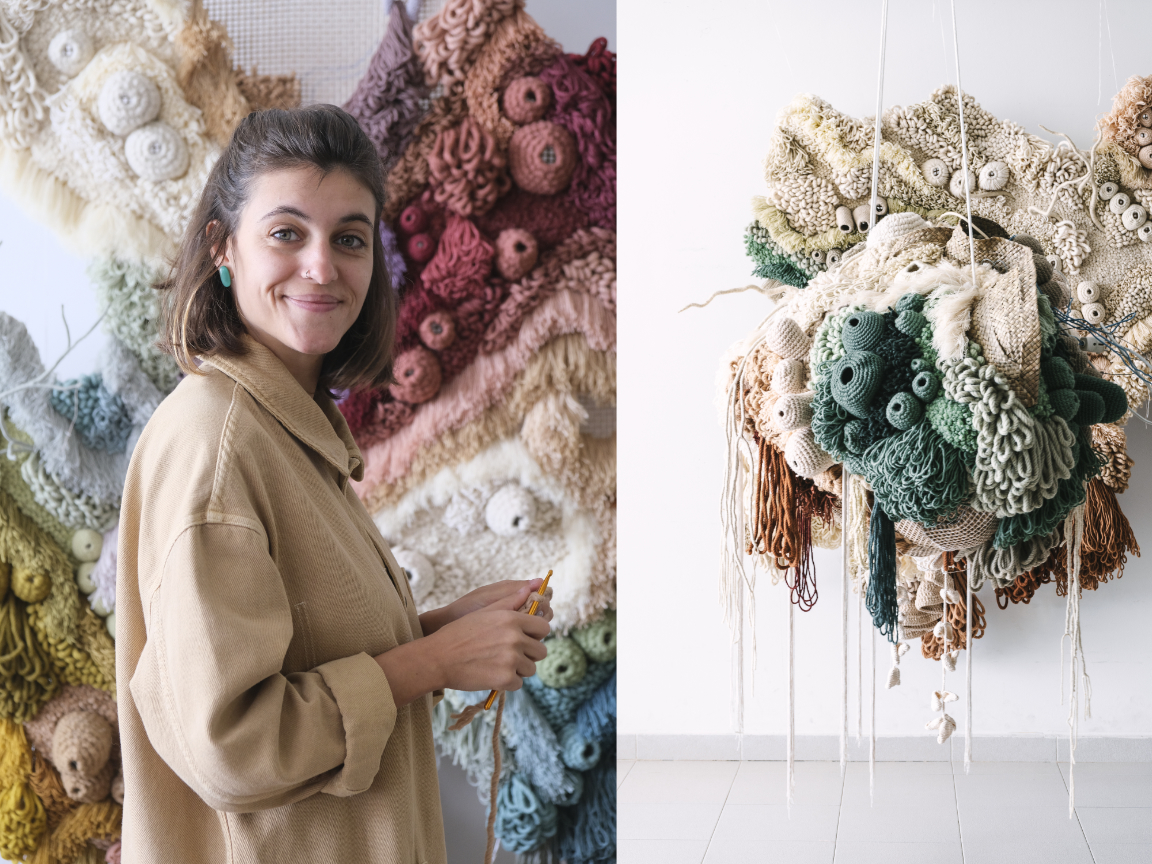 What is it about the ocean that inspires you?
I grew up by the sea in Albufeira; I think that's what led me to be inspired by the ocean. I also used to go to the Caribbean a lot with my parents and was fascinated by the coral reefs there. But year by year as we returned, the colours of the coral were leeching out – it was visible. When some people look at my work they say 'but coral is supposed to be white'. They are so used to seeing dead, bleached coral, that they don't realise living, healthy coral is full of colour. These are some of the most beautiful environments in the sea and we're losing them, so I'm trying to highlight what's happening.
What made you start combining ocean-inspired art with textiles?
I've always loved working with my hands: I learned crochet techniques from both my grandmothers – I loved to do stitches and knots. Then, when I went to university to study fashion design, all my work was inspired by the ocean, or raising awareness of pollution. I learned to spin yarn using raw sheep's wool that farmers were planning to discard. I coloured it using natural dyes – this was super-sustainable and ecological but not suitable for clothes, so I started making textile art for walls. After university I went to work at a factory to explore the textiles business more, and that's when I realised how many good materials are just thrown away. I persuaded them to let me use these waste materials and I now have two factories in Portugal which supply me, and I'm getting materials from Spain too. We've saved over 10 tonnes of wool from landfill.
When did you set up your own studio?
Commissions started to come in and I also needed somewhere to store all the waste wool, so in 2016 I opened a studio in the centre of Porto. Now I'm here in Albufeira and there are six of us, working on commissions from hotels and private individuals. I'm hoping to hire more this year – I want to be able to keep taking on commissions but also develop an area in the studio just focused on art.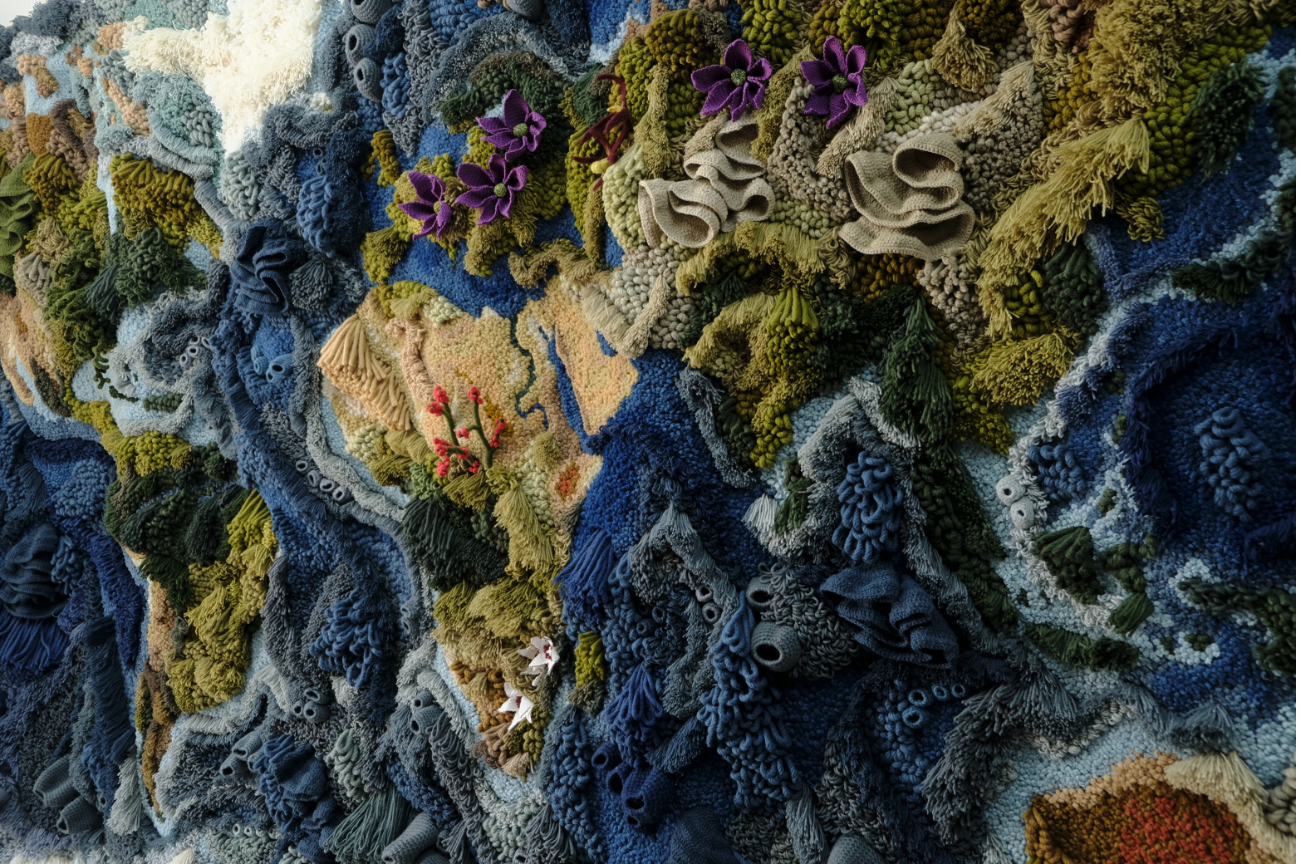 Talk us through how you go about creating a piece.
I start with a canvas and apply the yarn using crochet, latch hook and hand-tuft techniques; sometimes I use macramé or put felt in too, to create flowers. We have some clever tools my grandfather created out of his old kitchen mixer, to wind and cut the yarn. It's all recycled! Finally, we cut and carve the piece, and that's when I really get to see what I've made. I don't draw a plan, unless a client needs me to. Usually, I decide the shape in my head and then start creating – but I don't really see how it's going to turn out until it's finally finished. It's kind of like having a baby – you create it in your body, then meet it at the end!
What advice would you give to artists and makers starting out?
We can do whatever we want, we just have to be creative – and you can find ways to be creative without money. I didn't have money when I started but I looked around and found a way to get materials. Whether we're artists or not, we all need to explore our creativity. It's important for people to know they can make something with their hands. We all get stuck – in life, in routine – and we forget about that side of ourselves. People think more deeply and feel better when they create. In the studio, when we're creating the pieces, we're thinking a lot; it's like meditation. If people start exploring things in their minds when they're creating, they might find some solutions to all the problems we have.
Interview featured in Reclaim issue 69.
Words – Andreina Cordani