Want to create a maximalist feel with a level of opulence and sophistication? Then invest in oriental silks, from wall art to throws and cushions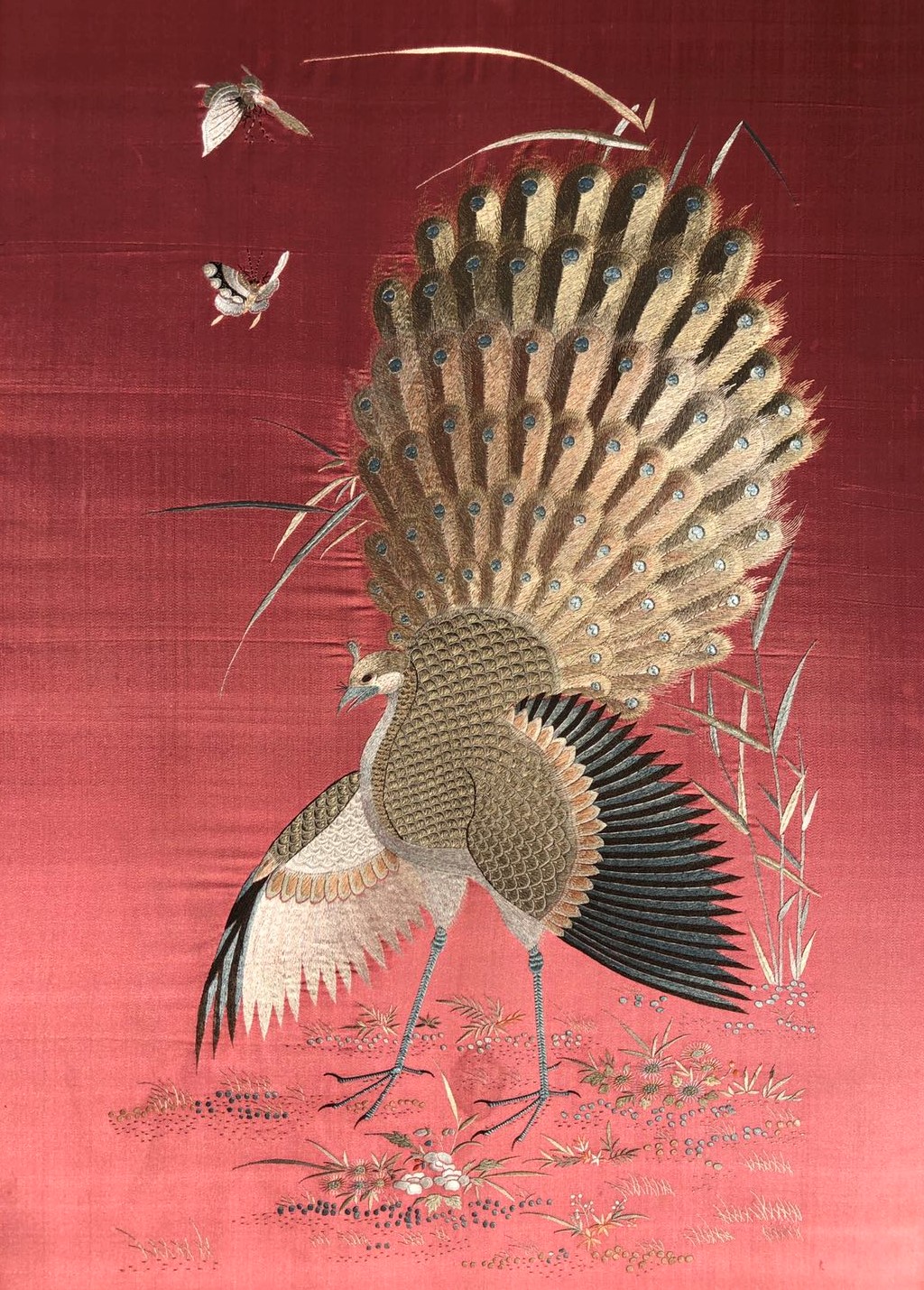 Lending a sense of faded glamour to any décor, embroidered and printed silks look elegant when framed as works of art in living spaces, hallways and bedrooms. Piano shawls add a touch of bohemian luxury draped on to pieces of furniture, while embroidered wall hangings bring texture to flat walls, and they're a standout piece against dark paintwork with the shimmering silk reflecting the light. Many designs also feature a touch of glinting gold thread that creates an opulent feel, so it's no wonder that oriental designs have made their way into glam-luxe interiors in recent years.
Predominantly dealing in Chinese textiles, antiques expert Mary Swallow has experienced the popularity of oriental silk first-hand, with many clients snapping up pieces as soon as they become available. 'As well as being visually stunning, it's the woven stories depicted within the threads that appeal to my customers. The human connection plays a part too. Running a finger over the delicate silk stitches links you with the maker all those years ago.'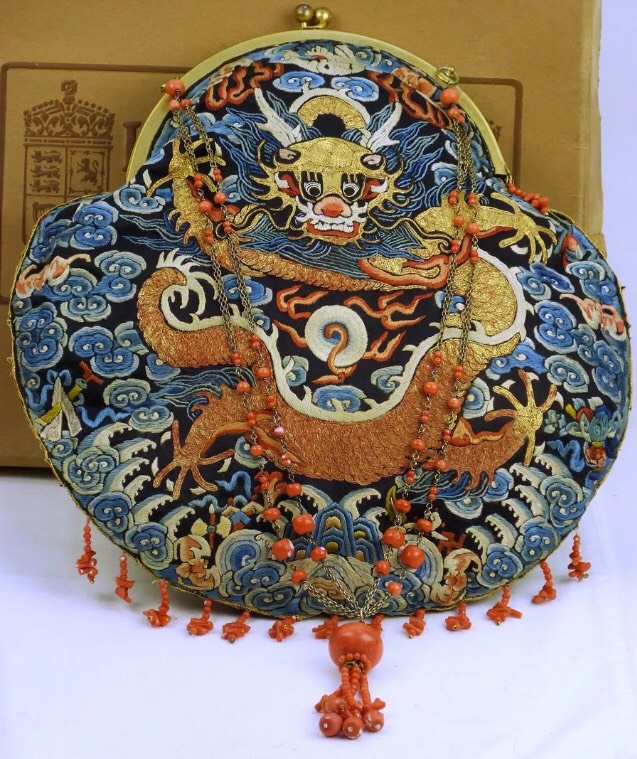 With many clients based in China, Mary has seen an upturn in the value of Asian antiques as customers invest in the heritage of their country. 'Important imperial textiles can command very high prices,' she reveals. 'Look out for Chinese sleeve bands – these can range in price from £70 to £1,000 depending on the complexity of the stitches and design. Framed, they make a very decorative piece of art and don't take up much wall space.'
Mary recommends keeping silk pieces away from direct sunlight and not attempting to clean them. The dyes used to colour the silk hundreds of years ago are not fixed and will run so, if a piece requires cleaning, find a specialist textile conservator to help. Always inspect what you're buying thoroughly and choose a piece that you're happy with as is. 'Condition is key!' says Mary. 'Silk is a fragile material and hundreds of years of sun damage can weaken the fabric and cause thinning. Look out for mould and mildew spots too. With delicate silks, it's best to lay them flat for storage – never fold as this weakens the already timeworn threads.'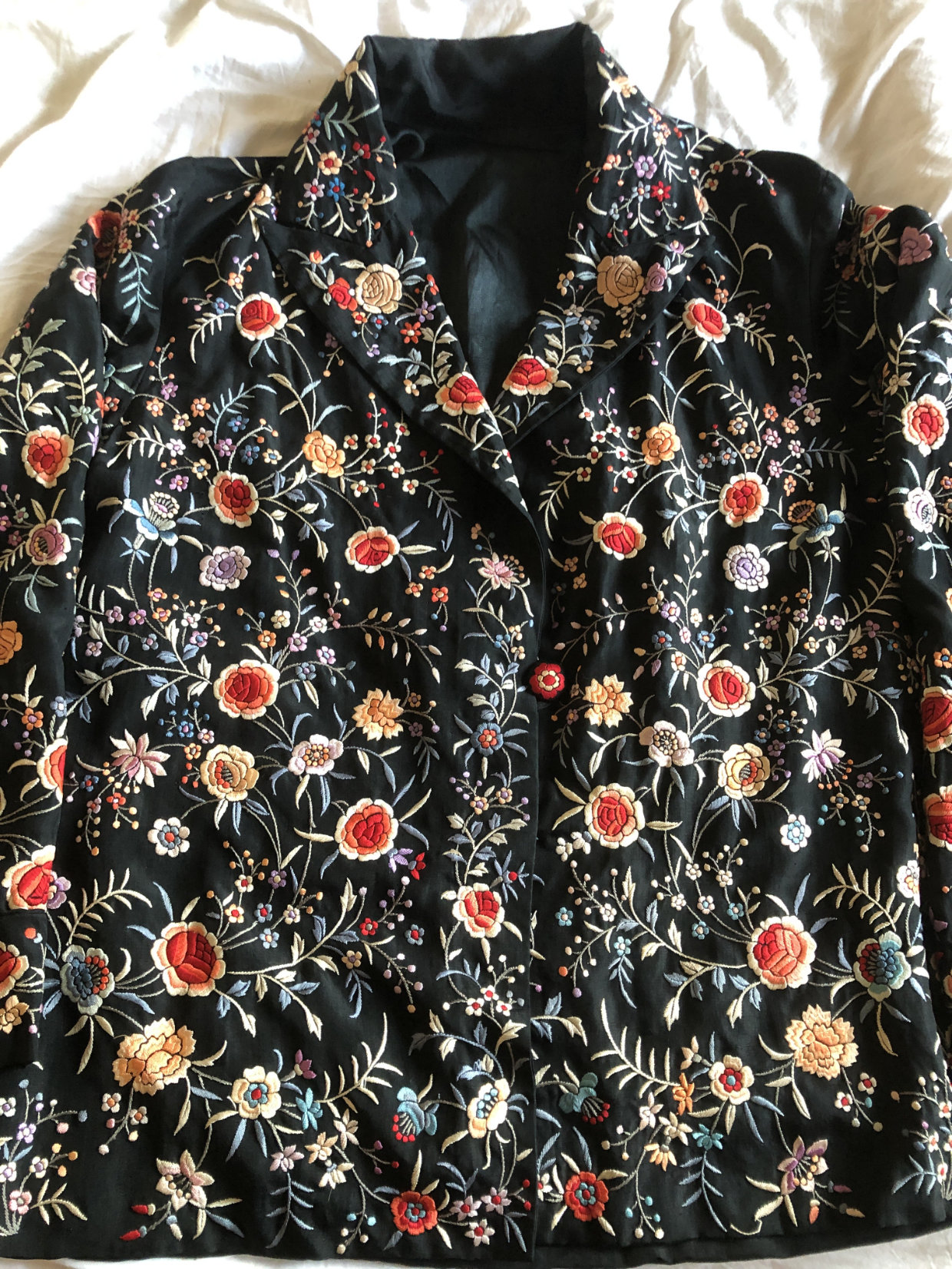 If you'd rather model your artwork than hang it on the wall, many costume pieces are still wearable today. Choose a fabulous 1920s silk jacket, an embroidered dragon bag or a floral kimono dress that you can wear on special occasions, and hang it from a divider screen or an ornate wardrobe to prettify your bedroom. Pair oriental pieces with antique black lacquer furniture or fill Kangxi-style hand-painted vases with seasonal blossom for a chinoiserie aesthetic.
Sourcebook
See 1st Dibs (1stdibs.com) for a good range of vintage Chinese kaftans and dresses, or Fuji Kimono (fujikimono.co.uk) for a huge selection of vintage Japanese kimonos.
What's Hot features each month in Reclaim – Buy issue 71 here
Compiled and written by Cassie Fairy