We asked Jay to choose an interior scheme that he admires, be it a home or commercial space. He plumped for Town Hall Hotel, a Grade II-listed, former council town hall in Bethnal Green, the area where he grew up. Here, we speak to architect and designer Nathalie Rozencwajg, on transforming the space into a luxe hotel.
Set in London's vibrant, creative East End, the Town Hall Hotel is a beacon of good design, taking what was a proud civic building and deftly turning it into a hotel for the modern guest, while celebrating its original features and heritage. Built in 1910 and extended further in 1937, the place is a mixture of Edwardian, art deco and neoclassical styles, a challenge for architect and designer Nathalie Rozencwajg who took on the project of transforming it back in 2007. 'It was one of our first commissions,' says Nathalie. 'And we were met with a building that had been created over two periods, with two sets of grand spaces that we had to work out what to do with, and two very different styles. At first it was hard to make sense of it, hard to say that it had one particular historical signature.'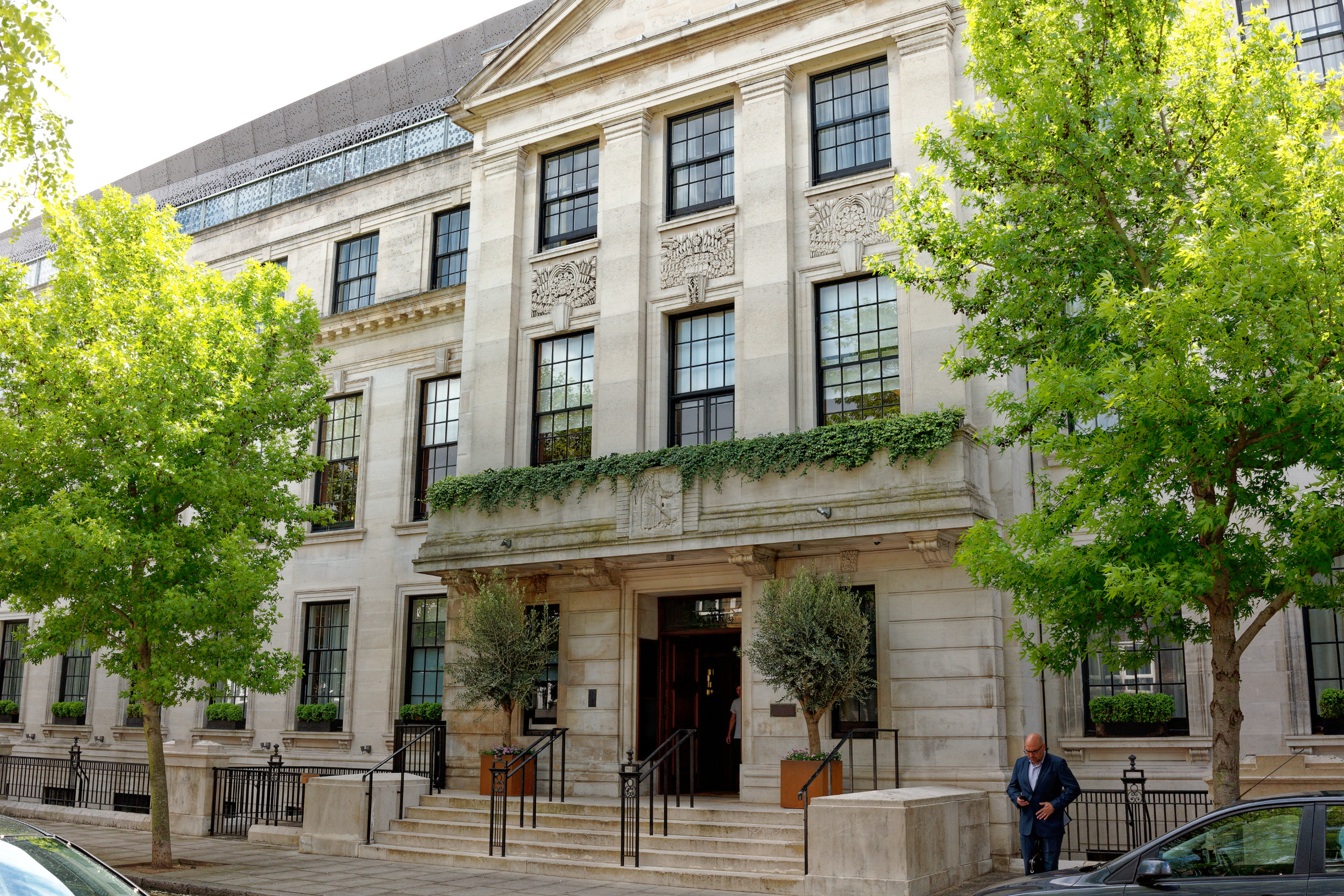 Not only that, but the building was in a state of disrepair. After being sold by the council to a private developer, a few rooms were used for filming, but only basic maintenance had been carried out. Once the current owner had been granted permission to transform it into a hotel, Nathalie's initial approach was to decide on which materials to keep. 'There was already a lot of wood, marble, stone and panelling, plus the cornice and decorative elements,' she explains. 'But one of the most exciting things was the ventilation grille in the council chamber. This was the main art deco feature, and the original designers had already taken its pattern and interpreted it over different areas of the building. That became our biggest inspiration, and we developed a whole pattern language from that. We were able to tell a fresh story from this pattern, making the link between old and new by using it alongside the original materials.'
Thus began a new chapter in Town Hall Hotel's narrative, resulting in an award-winning, rejuvenated space with echoes of a glamorous bygone age that's both at the heart of the local community and a restful place for guests.
Read more inside Reclaim issue 74 – available to buy here
Words – Loma-Ann Marks