We're partnering with charity Furnishing Futures, who tackle furniture poverty for women and children who are rehoused in empty properties, transforming their physical and mental wellbeing while restoring hope. This month, we share Lucy's story *Not her real name.
Lucy was rehoused in a one-bedroom council flat after escaping domestic abuse from her husband of nearly 20 years. The flat is a new build in good condition but came – as many properties in this situation do – without any furniture. After leaving her husband, Lucy couldn't afford to buy anything for her new home.
She had experienced financial abuse and coercive control within her marriage and never had a say over her own finances. Lucy's husband had taken charge of all their money and trapped her inside the family home cooking and doing housework, meaning she didn't have a support network to turn to. This was the first time Lucy had ever lived alone or had to manage a budget. Finances were tight as she has a disability and cannot work. Plus, Lucy would often go for days without electricity or power in the new flat as it has a pre-payment meter that she couldn't afford to top up. Buying essential items such as a sofa, bed or TV felt impossible and Lucy didn't know where to turn. 'Suffering from domestic violence, I left my husband and got my one-bedroom flat without furniture and no support from anywhere,' says Lucy. 'I was struggling all the time and trying to be patient, even though I suffer from a disability.'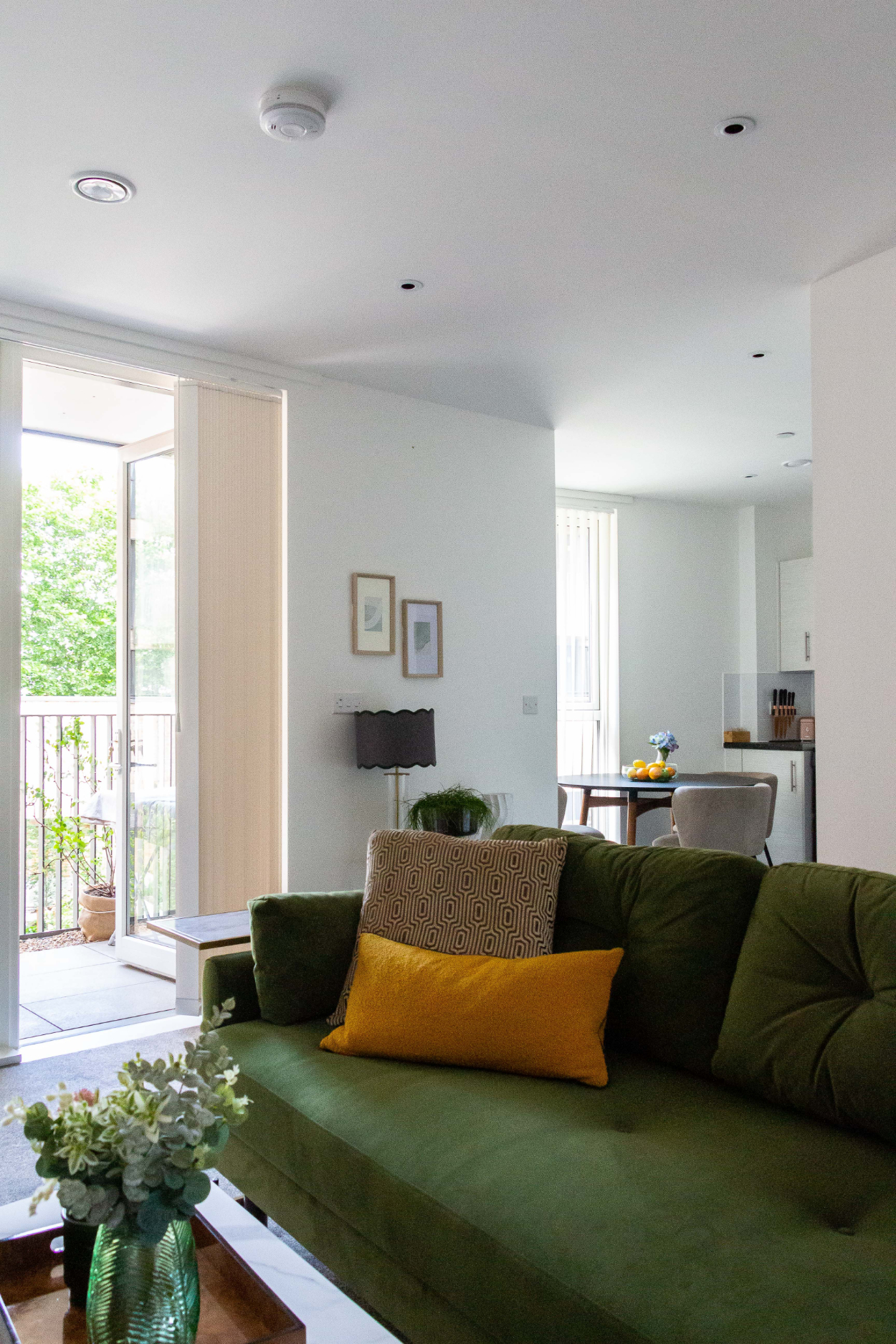 She also has three children who come to stay at the new flat every week, and Lucy needed beds for both them and herself, as well as a comfortable place to sit down and relax. The lack of furniture and periodic absence of electricity was making it difficult for the children to spend time with her, resulting in them having to stay longer with their father. Due to Lucy's mobility problems, sleeping on a single mattress on the floor was a real struggle, compounded by having neither chairs nor a sofa.
Furnishing Futures worked with the team at Hexadot Designs to completely furnish and decorate Lucy's home to create a safe, welcoming and cosy space. The Hexadot team had surplus furniture in their warehouse from previous design projects and worked alongside Lucy and Emily Wheeler, the founder of Furnishing Futures, to understand exactly what Lucy needed from her home, including the colours and textures she preferred.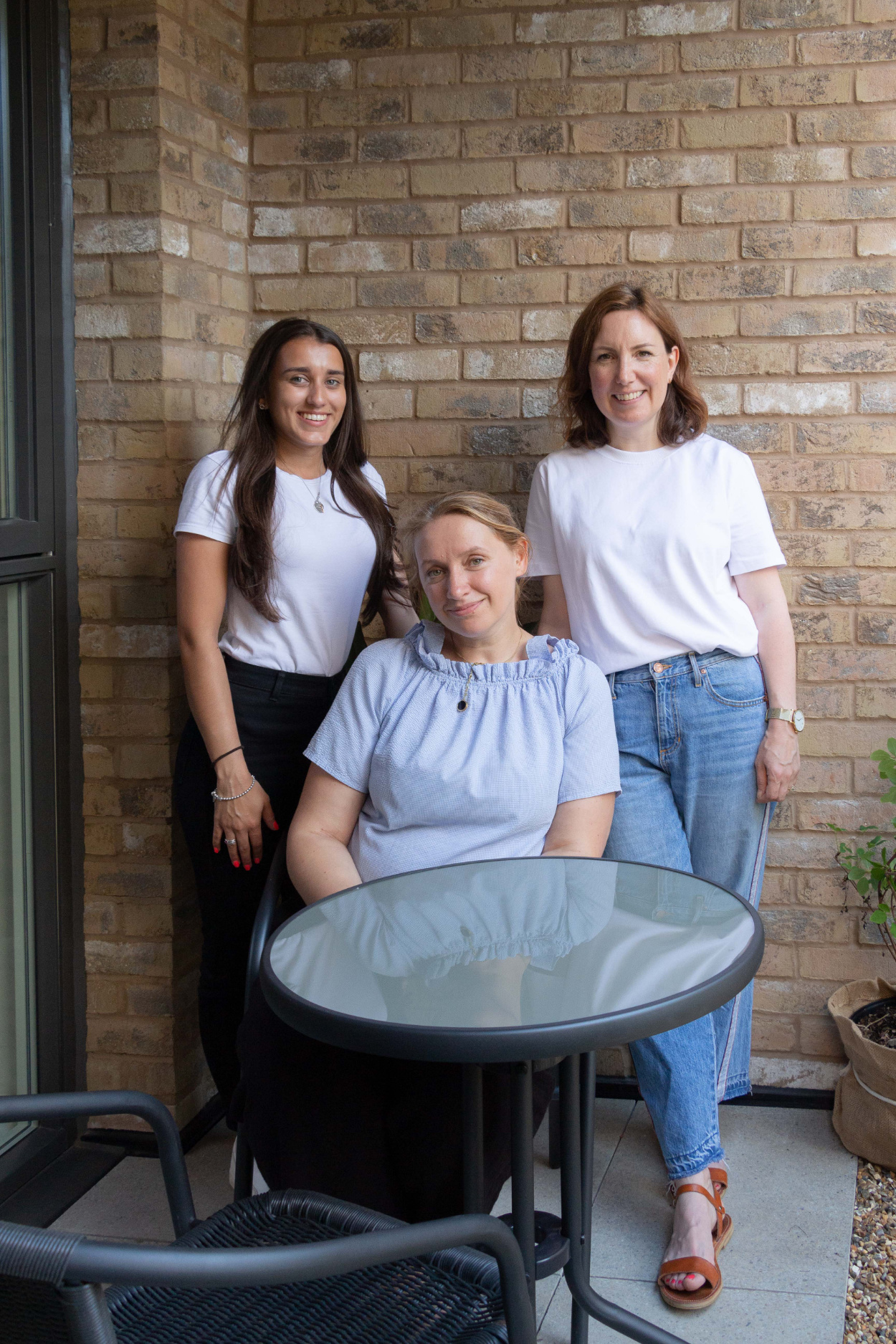 'I was in this situation until I received a magical call from the angel Emily,' says Lucy. 'When she visited me for the first time I had a special feeling towards her; she promised to bring me everything I needed and said that I wouldn't sleep on the ground anymore. Accompanied by Aisha, they made my dreams come true. Now I don't recognise my flat when I step inside. The transformation, from the front door to the kitchen, the fabulous living room and the bedroom is amazing.'
The benefits have extended to Lucy's children too. Her daughter says: 'I know how much this means to my mum and it will improve not only her emotional and mental wellbeing, but also that of me and my siblings, who can now call her flat home. I'd been so worried and anxious about my mum's housing situation and felt useless for not being able to help her. Being at university made it difficult for me to support her, but when she told me about Furnishing Futures I was very thankful and grateful – a big burden was lifted from me. I'm so excited and relieved that we can all finally move on with our lives.'
How you can help
Donate: White goods, furniture and homeware in excellent condition are always needed, welcome from brands, stylists, designers and members of the public. Please contact donate@furnishingfutures.org.
Volunteer: Tradespeople, painters, decorators and those with skills in fundraising, accounting, events, photography and more are needed to support the charity. Please contact volunteer@furnishingfutures.org.
Shop: Buy a charity gift online, from a Household Essentials Bundle to a Baby & Children's Bundle.
Read more about Furnishing Futures inside each issue of Reclaim – Start a subscription today