Our regular feature on an enterprise which puts social responsibility and global issues at its heart. This month we speak to Allison Swaine-Hughes, retail director at The British Heart Foundation, about the success of their second-hand home stores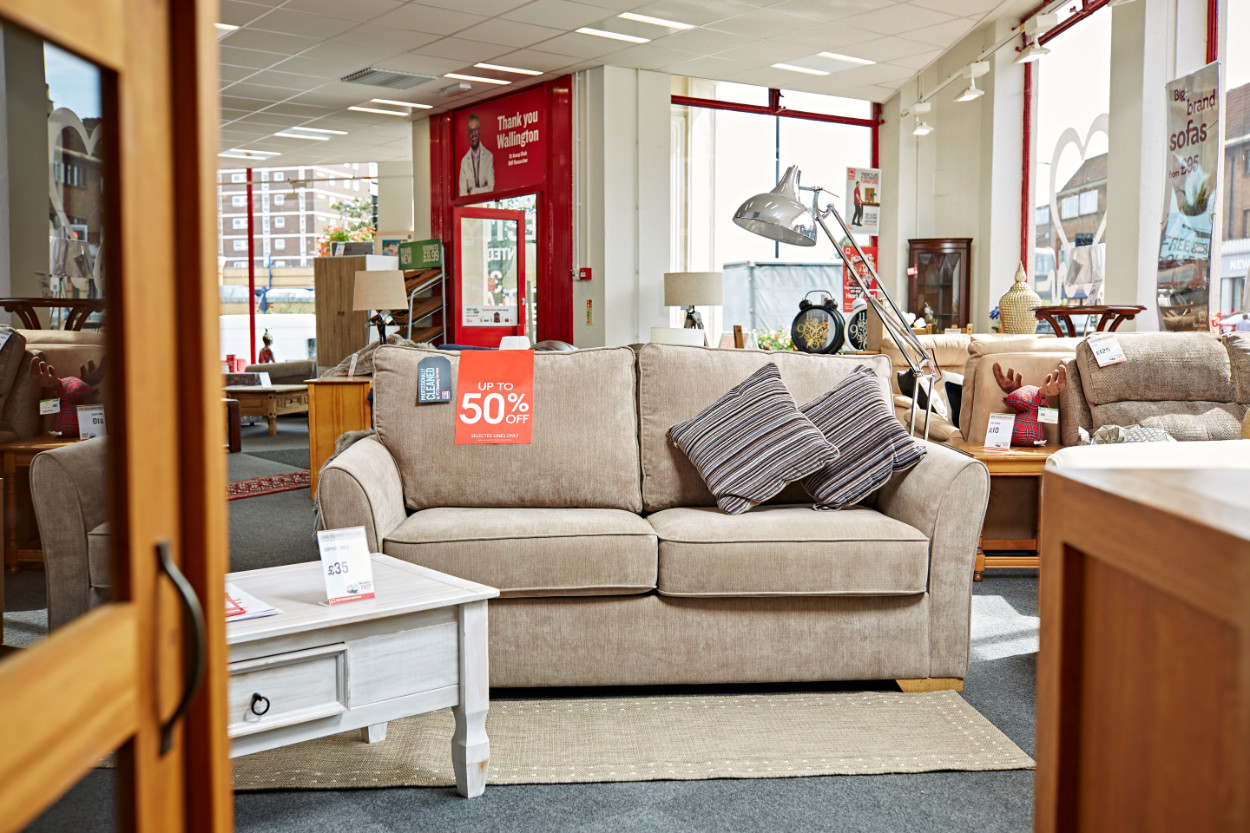 Words Alice Roberton Images © The British Heart Foundation
Tell us about BHF home stores. 
The first BHF charity shop opened in Leicester in 1986; we now have over 700 shops in the UK. While our regular high-street charity shops provide a great place for people to browse clothes, books, entertainment and more, there was a distinct appetite for larger furniture items and homeware. To meet this growing demand, we opened our first home store – selling household furniture and appliances – in Sittingbourne, Kent, in 2001. Twenty years on and our home stores continue to thrive – you can now find a BHF home store in 180 locations across the UK. We have also extended to online, selling thousands of items each year via our online store, eBay and Depop. Through these selling platforms people can browse and pick out pieces from a vast collection, and all from the comfort of their own home.
What's the BHF mission?
To end heartbreak from heart and circulatory diseases – not an easy feat as tragically there are 7.6 million people in the UK who are living with heart and circulatory conditions. That's where our charity shops and home stores come in. Every time you donate, volunteer or shop with us you're helping to fund lifesaving research to help prevent, treat and cure heart and circulatory conditions.
And the BHF home-store objective?
BHF home stores offer affordable quality items that help support the reuse cycle. Our sales also help fund the charity's research. This year, the BHF will save around 71,000 tonnes of goods from going to waste by selling over half a million pieces of living room furniture, including 250,000 sofas and 14,000 tonnes of preloved clothes. Through the reuse and recycling of donated items this helps prevent 135,000 tonnes of CO2 emissions being released into the atmosphere – this figure alone makes huge sense out of choosing second-hand.
What can visitors expect to find in your home stores?
We offer an incredible array of items, from beds, wardrobes and cabinets, to bookcases, sofas and dining tables. We also offer smaller items like lamps, ornaments, pictures, photo frames, door stops and cushions. Our range of electrical equipment spans washing machines to laptops with every preloved electrical item PAT tested to ensure it is safe. All sofas and mattresses must have an up-to-date fire label to ensure compliance with UK safety laws too. All the items you see in our stores are kindly donated by the public or large businesses, and we can arrange collection of furniture free of charge for those wishing to donate. We often get donated design-led pieces, like classic Chesterfield sofas and Ercol tables; pieces like these are always very popular.
What role do volunteers play in the running of BHF stores?
Our BHF shops are powered by our 17,000 amazing volunteers who give us the gift of their time, as well as their boundless energy. These wonderful people come from a range of backgrounds – some have a connection to the cause while others are looking to find new skills. We also have an army of young volunteers, some of whom help us as part of their Duke of Edinburgh Award, or who want to gain work experience before entering the job market. The BHF has plenty of exciting volunteering roles available for those looking to support their local community, improve their wellbeing and widen their social network, all while supporting a good cause and helping the environment.
And a word about 2022?
Since the pandemic we have seen record numbers of donations and people shopping across our online platforms. In 2022 we hope to continue making it easier to shop with BHF – both in-store and online – and encourage the countrywide buying of second-hand homeware.
As featured in Reclaim issue 68