Love is in the air, so what better time to lavish some attention on your home? 😊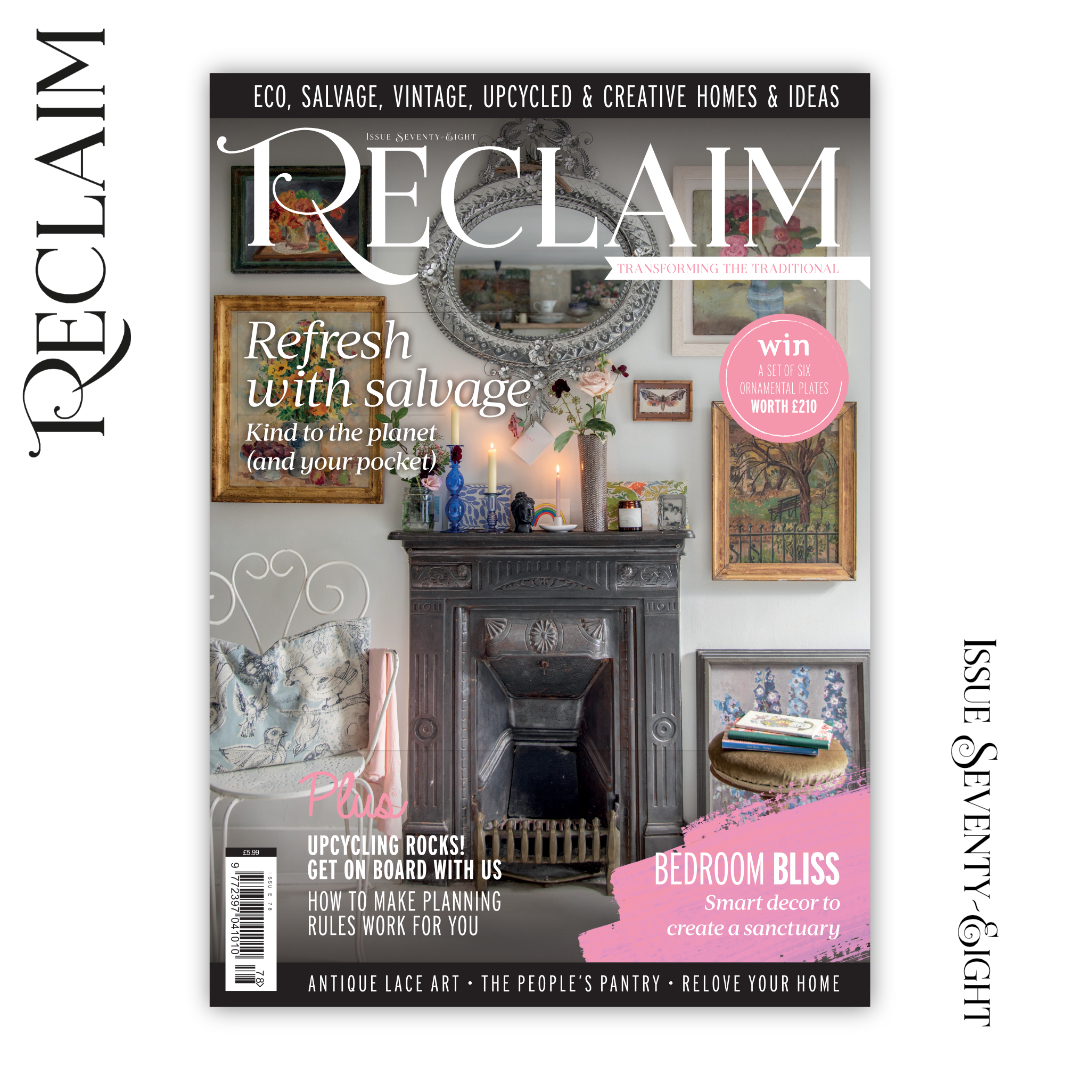 Welcome to our February 2023 issue.
Slow shopping and taking your time to find storied pieces you love is the way to go, and in our February issue we show you how with our salvage special, highlighting the best sources and suppliers, plus the many ways you can incorporate salvage into your abode.
Our cover feature is the perfect example: @masonandpainter lovely flat, alongside her London store of the same name is a celebration of all things salvage; and she offers plenty of creative inspiration.
If you're planning a larger renovation, head to @laurajaneclark_ column on how to make the rules and regs work for you; plus we couldn't pass this month by without a guide to revamping your bedroom.
Elsewhere in the issue we speak to four upcycling pros: our very own columnist @marciekdesigns plus @thehouseofup @webbandgray and @lynnelambourne on the trend – that's fast becoming a movement – of upcycling and what it means for our homes, interiors and most importantly, the planet.
Enjoy the issue
E-I-C: @loma_annmarks
Cover image: @tamsynmorgans
Cover feature words: @alice.roberton
Home: @masonandpainter